Instroduction

Supplier of black film coated plywood finger joint 15 mm ไม้อัดเคลือบฟิล์มดำ มิล เกรด A.

For use as a form of cement for buildings, places, structures
black film coating properties making it resistant to outdoor use weather resistant very well
The surface is resistant to chemicals and abrasion.
Can be reused 3-4 times.
Reduces long-term cost of structural work
The thickness of the wood is about 13 mm.
Size (W x D) 120 x 240 cm.
See video YouTube
Test Reports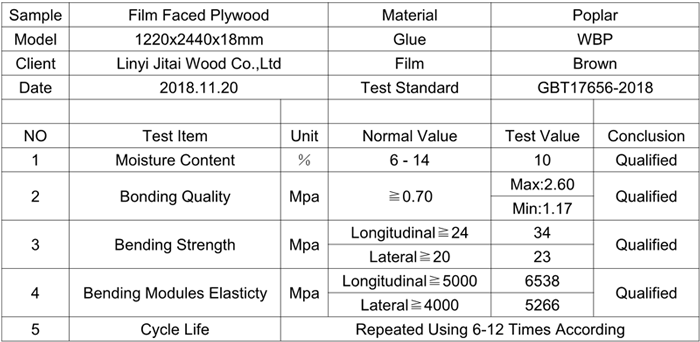 Black film coated plywood 15 mmไม้อัดเคลือบฟิล์มดำ มิล เกรด A